3D printing is both awesome and potentially dangerous. At Thürmer Tools, we will be ahead of the competition - but we will also do our part to contribute to responsible development.
At Thürmer, a large part of our profits go to development and research in the field of 3D printing technology. We do this for several reasons - primarily because we believe that the future production of particularly smaller components for industries is located here. With 3D printing you can quickly, cheaply, and accurately produce customer goods - often directly for the customer. It saves time, it saves costs, and it conserves the environment.
It's all something we are keen to support at Thürmer.
But it is not a technology that will be used as a playground. There are major pitfalls in 3D printing, especially when you can send a file to a client, who themselves is responsible for the creation of the component.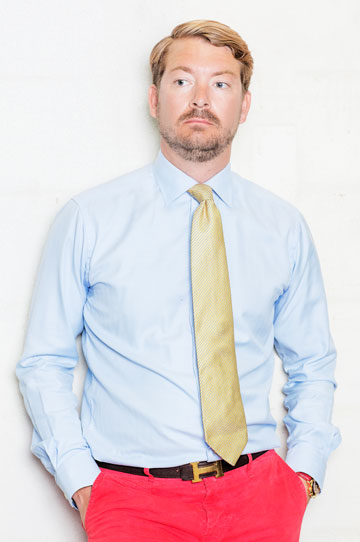 So who is the customer? And what does he want with the component?
Many companies have hidden agendas or provide to other customers, which we do not have the capacity to know in-depth. It opens a door ajar that manufacturers may inadvertently be a part of something illegal or immoral, such as weapons production.
We will under no circumstances be involved in something like that at Thürmer.
Our moral code insists that we will only focus on the productions in which the products will be beneficial to people - be it within offshore and sustainable energy, or space entrepreneurs who create jobs and generate revenue for the community. However, we will not support arms production.
This places great demands on us as a company, precisely because it can be difficult to figure out where your products will actually end up.
We are undergoing rapid development, where we will hire new staff and with these new challenges, it is increasingly becoming relevant to know our new colleagues as well as possible - and the same goes for our customers. We are doing everything we can to know who we're doing business with, but there is unfortunately no guarantees.
We cannot know if six different manufacturers will be hired to make six different weapons' parts, each of which may seem harmless - and then we are set to make the seventh, unaware. It is a challenge that will require coordinated cooperation in the future.
How do we solve this challenge?
Above all, it is important that both here at home but also at the global level that attention is given to the hidden dangers lurking underneath the amazing possibilities of 3D printing.
A possible solution that would ensure that we and our colleagues in the industry do not inadvertently contribute to the wrong industries would be a database. We have the desire to help with making a 'comparison database' for weapons parts, i.e., a database of drawings of well-known weapons' parts that you as a producer can search, if you get an order for a product that you have not seen before.
Such a database - much like an international one - will be a great tool for us to ensure that our work serves only good and decent purpose. And that is important for us at Thürmer.
Thürmer will today and tomorrow be at the forefront in 3D printing, and we are excited and optimistic about the development of it. We will do everything we can to assist our competitors with meeting the same standards that we impose upon ourselves and we will insist on these standards that we at least keep in our own house.
3D printing is a great opportunity to do good business - but it is an option that requires a high level of morality and a steady hand at the helm of a globalized market with many different players and many different agendas.